EATEN BY THE JAPANESE is a rare book: a Prisoner of War memoir combined with a father-son story. Many readers have been moved by it.
The story is told in my additions to that book, which is now also available in paperback from amazon.com and as an e-book from many different platforms.
Yes, the joy of watching my father do this (yes, I was the photographer):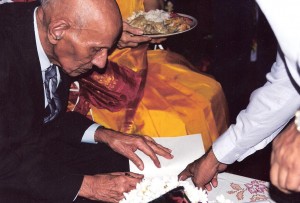 That's my father on the left, and he is signing the first edition. (The new paperback, with this photograph, is the third edition).
The book is available at:
www.amazon.com/Eaten-Japanese-Memoir-Indian-Prisoner/dp/1480034053/
and more links here:
Tweet