Despite its flaws, The Killing of an Author, a literary autobiography and publishing thriller, is one of the three books I am most proud of, along with The Revised Kama Sutra and Impressing the Whites.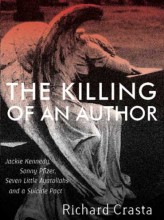 The Week, a major Indian weekly newsmagazine, described it as having "a sense of humor from start to finish."  Added to this July 2015 edition: "Publishers Weekly and The Killing of the Killing"–a story of shocking dishonesty.
74,000 words. Epub and Mobi files.
Tweet